GL-Core M and Other Stock Considerations on a Premium Long Range Build
Anytime one considers building or upgrading a precision AR build, the stock is probably the first to be looked at. The stock is what manages your length of pull and how your face lines up with your optic. Those are two very important attributes that are key to breaking a consistent and precise shot time and time again.
We have a few great carbine stock options here at FAB Defense but in the end it came down to the GL-Core M and the RAPS-C. Let's take a look at both options and what makes them a great choice for any precision carbine build.
GL-CORE Mag
The GL-Core Mag is a streamline carbine stock that incorporates a push button magazine carrier. The extra mag doesn't rattle and is conveniently located just in front of the buttpad and is tucked away so as to not snag needlessly. The CORE M will take any standard AR15 magazines including 6.5 Grendal or 6mm ARC magazines.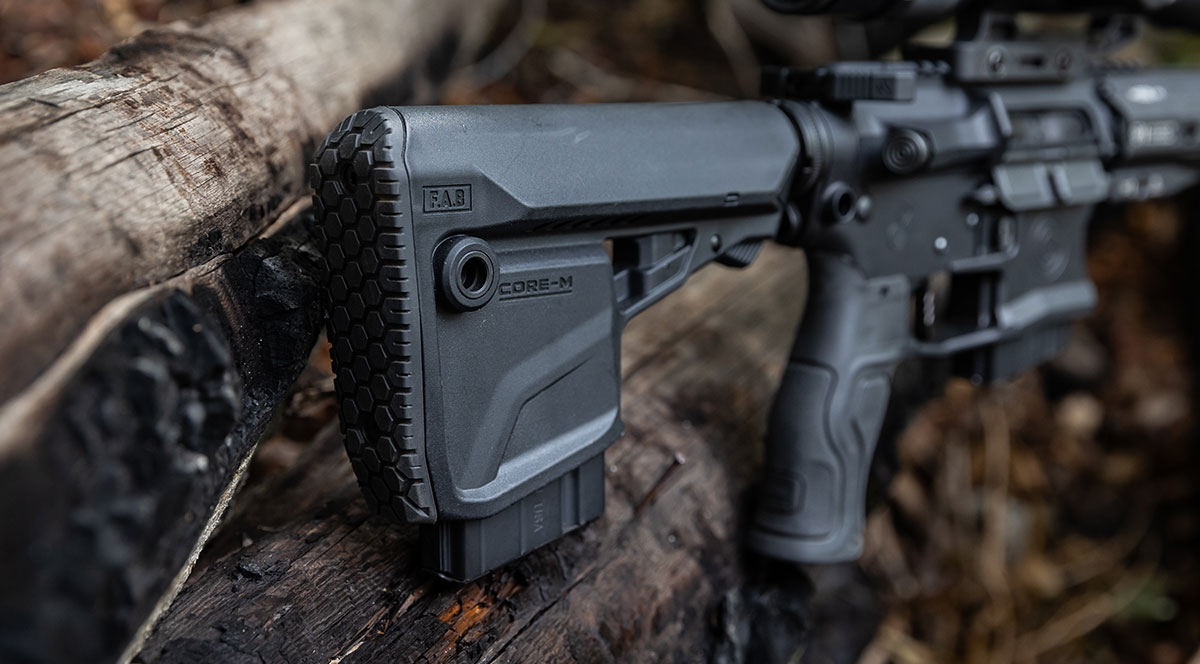 As with all FAB Defense AR15 stocks, the GL-Core M will fit both MIL-SPEC and Commercial tubes and has a unique Anti-Rattle mechanism that holds the stock firmly in place. This is a compact stock that is smooth and streamline all around, includes flush cups for a sling, and a high-quality rubber buttpad to prevent it from slipping on the shooter's shoulder.
Learn more about the GL-Core M (click here)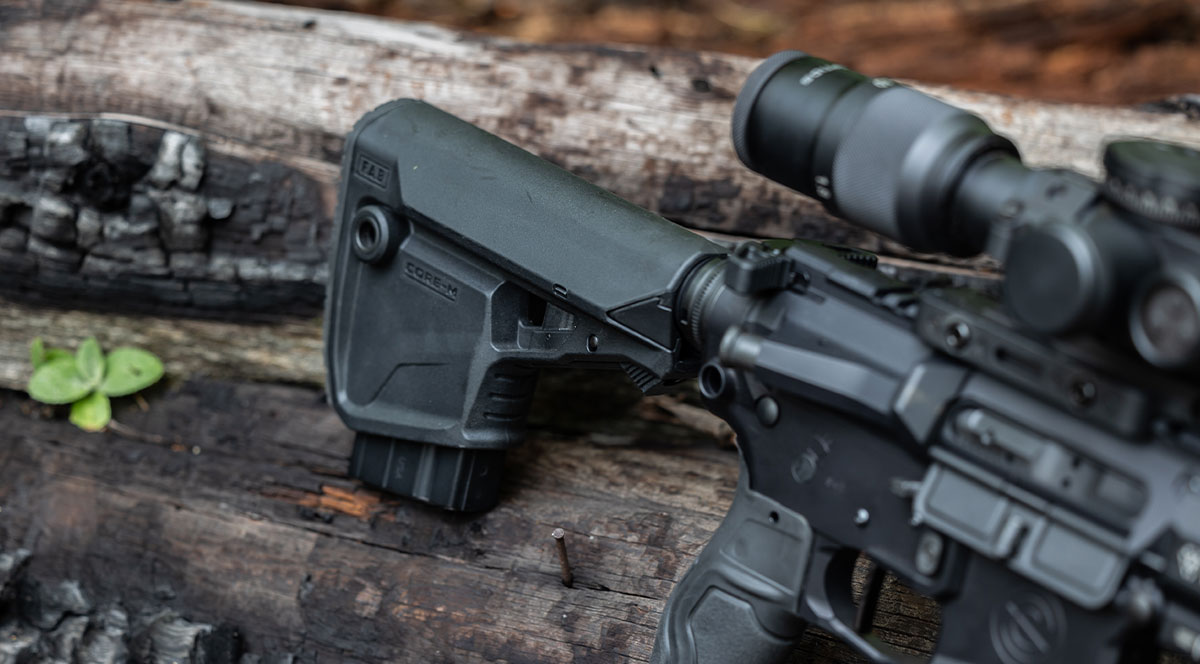 RAPS-C
The RAPS-C incorporates all the mandatory features for a precision stock but with collapsible carbine functionality. It features one hand operation of the cheek rest and length of pull with a wide range of available adjustment for each. One cool thing is that the adjustment can be done with one hand, while keeping your eyes downrange using the patent-pending 1 Latch™ system with a memory feature that returns the adjustable LOP to its pre-set position.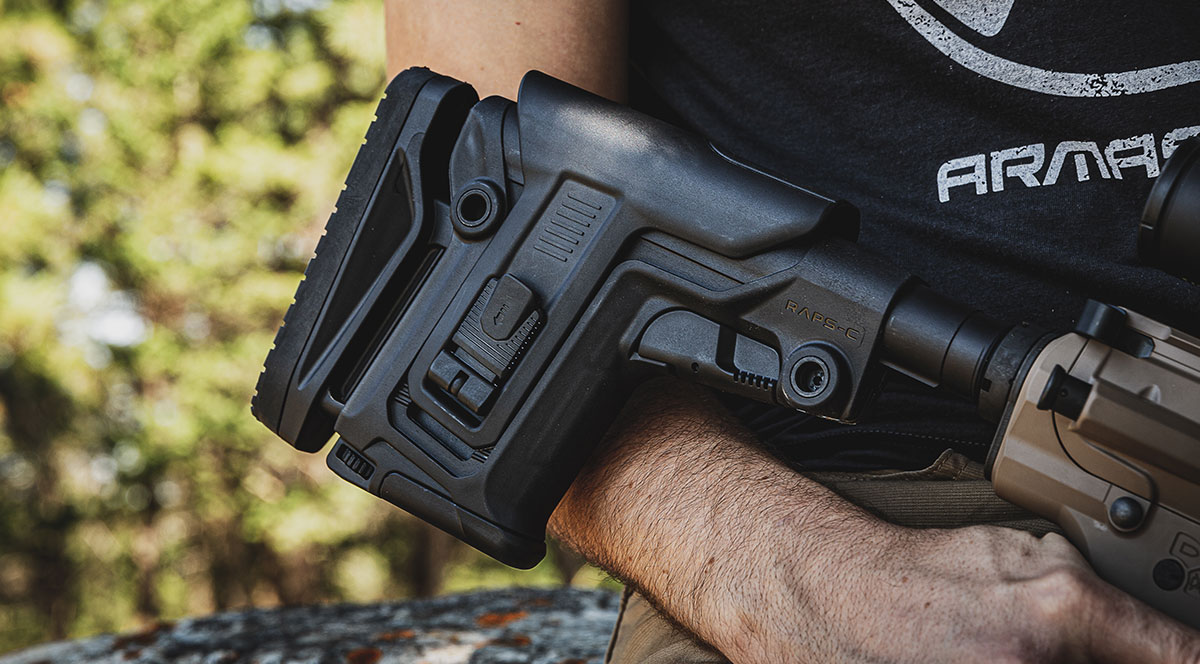 With the RAPS-C you get all of the adjustability, QD flush cups, and light weight in a carbine size stock. This combo enables any size shooter to engage the target from any position, in a quick and precise manner.
Learn more about the RAPS-C (click here)
In the end I selected the GL-Core M for the easy access to an extra magazine. The height of the optic sets me up for the perfect cheek weld and the extra mag keeps my kit clean when out in the field.